Ready to write emails that don't suck?
If you're a busy and ambitious entrepreneur, writing emails is a BIG part of your business.
It can be hard to stay on top of your newsletter,
update your automation and optimize it all to really bring in sales.
With this NEW course from YOLOVERSITY, in just 5 weeks, have the tools and an overall emailing strategy to easily write natural and emails that really produce results!
EASY EMAILS FOR BUILDING A BOLD BRAND
A COURSE FROM YOLOPALOOZA AND YOLOVERSITY
If you know you want to up your email game in 2019
If you're looking for a consistent way to spread the message of your brand
If you struggle to find new topics to bring up
If you're unsure about how to welcome new followers
If you're not sure how to set up a good automated sequence that flows and introduces your products and systems
If you just don't have time to nurture your list
If you know your talents would be better spent elsewhere
...this is the course for you!!
EMAIL HAS AN ABILITY MANY CHANNELS DON'T:
CREATING VALUABLE PERSONAL TOUCHES - AT SCALE
Here are a few things we'll work on
so you can get back to the money-making!
create an overall email strategy that fits your brand and time restrictions
set up an email automation with a purpose of introducing your offer to new subscribers
write exciting ongoing newsletters between promotions
increase your open rates (and sales!!!)
increase your reach and get your message to more of the right people
get set up with a list of subject lines that will prompt your own email creativity
know exactly what to include in promotional emails and how to work email for greater conversion







JOIN ME FOR A PERSONALIZED ONLINE PROGRAM FOR 5 WEEKS AND WE'LL BUILD YOU THE LIST OF YOUR DREAMS!
WEEK ONE: Getting to Know Your Brand and Lead Magnet Style
We'll reverse engineer the best lead magnet for your unique brand so that you attract prospects that truly 'click' with your brand!
building your email list on purpose

setting up a powerful and non-boring lead magnet

reverse engineering your LM

standing out online in general

making a good first impression with your brand story

the beginnings of building your email list

how to reach out to your warm market

how to build your list at live events

how to gather leads on SM

the different platforms that can help you build a LM and your list
WEEK TWO: Lead Magnet Implementation and Launching Your List
We'll set up a list-building strategy and system that will make it easy for you to gain new customers and find out exactly what their looking for - hello sales!!

'other' ways to gather emails

getting started with a small list

knowing what your customers want to read

creating a story with your brand

sharing your weird

create customer loyalty

getting creative with email settings and features

craft your first automated email

write a Welcome Email that sets your brand up for success and sales

how to get people engaged and responding to your emails
WEEK THREE: Your first 5 Automated Emails!
Learn key information every welcome email automation must contain to set the stage for you as a trusted brand, setting you up for sales and longtime followers.
what to write in your first 5 emails
how to convey your brand style
what to share about your brand story
how to create flow and tell a story in your first automation
how to set up your first offer
how to give an insider perspective without getting TOO REAL, TOO SOON
how spread out content to create more automations
some answers to FAQs you've had so far
direction on how to use the templates and examples
WEEK FOUR: Delivering an Automated Series for Serious Sales
Together we'll set you up with an automated email platform and get you started on a series of emails (5 to start) - each with a purpose for introducing new prospects to your brand, your story and your offers.
what are triggers?
how far apart should they be set?
how to set up your email triggers
how to get higher open rates
what is a high open rate?
sensational subject line types
spectacular subject line dos
serious subject line don'ts
how to tweak your first 5 emails for promotions
how to create a 9-touch automation
how to not be boring
how to have the courage to hit "publish"
WEEK FIVE: Newsletter-writing and How to Love it!
Learn key ways to writing exciting newsletters that your list will actually WANT to open and read! Plus, learn my personal strategies for keeping my community engaged between promotions and events so you stay in the minds of your ideal peeps.
how to plan out your newsletters each month
how to break your newsletter plan each month;)
how to include a promotion
how to create flow between your emails throughout the year for a continuous story
how to think up ideas when you're blocked
the importance of consistency
choosing how often you want to email and what it means
how to tell ANY story but stay 'on brand'
creating lists of email topics on the fly
writing emails in the doctor's office and why it's a must
some extra writing/copy basics
how to use the steps we've learned in the automations into your newsletter writing life
remembering to keep your beliefs in the power of email marketing to grow your business!
PLUS!
Every week, no matter where you are in the course, you can show up to OFFICE HOURS (once a week) to get clarification on any of the points from the classes or take a LIVE look at your emails and get you going with personalized feedback,
right there on the call.

I seriously wish I had this kind of course when I was just starting out!!!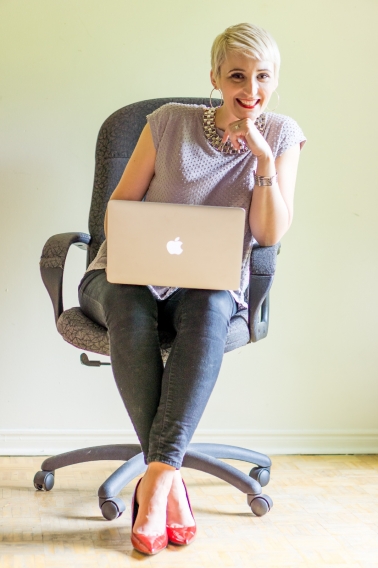 Hey, I'm Ashe, founder of Yolopalooza and Yoloversity.
When I started my own business in 2009 I was writing several of my own automations and keeping my communities (yes, plural) - informed of weekly and sometimes daily updates.
I definitely had to come up with a strategy.
I put together not only a strategy for writing emails and automations but a philosophy that even today is my secret weapon for always knowing what to say in my emails.
No more wasting time starting at a blank page, and no more avoiding writing my newsletters because I've got stuff to say!
In this course I share it all to help you get time and energy back and start providing and selling more to your ideal customers.
EASY EMAILS FOR BUILDING A BOLD BRAND
Get into the BETA run for the program for a BIG discount
This course is available separately for $240
BUT!
Join me NOW as a member of the Yoloverse Beyond (before July 31st), a year-long membership with other great perks and get the course for 50% OFF
MEMBERSHIP PRICE: $120


days
hours
minutes
seconds
days
hours
minutes
seconds
TOP ENTREPRENEURS KNOW THAT YOUR EMAIL LIST IS PRECIOUS. YOUR RELATIONSHIP WITH YOUR FOLLOWERS MUST BE STRONG, REAL AND IN EXISTENCE
IF YOU'RE IGNORING YOUR LIST, YOU'RE LEAVING MONEY ON THE TABLE!

Imagine the time you'll save when you're not staring at the blank page, wondering what to say.
I help you break the silence and find the words to get the word out about your
business and promotions!
LIVE Q&A and OFFICE HOURS make this course truly unique. Get feedback on your copy and messaging to say what you REALLY wanna say to your community and customers
I KNOW YOU CAN FALL IN LOVE WITH WRITING EMAILS AND MAKE THEM WORK FOR YOU AND YOUR BUSINESS

Curious about how I connect with my several entrepreneur communities? Sign up for my weekly newsletter and you'll see first hand.
MY GUARANTEE:
At the end of 5 weeks if you don't feel more confident about your email game, from automation to newsletters and follow-ups, I'll give you your money ALL back.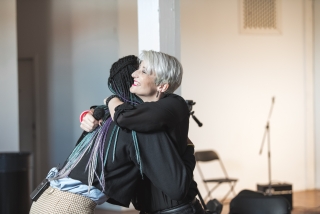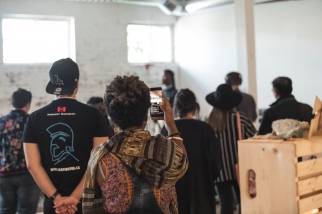 For the Yolopalooza and Yoloverse Community, email has been how I've connected with leaders, built relationships and made the events a success.
Email is how we let our community know what's happening and how they can be a part of it all. We use other media too, of course, but nothing is really as important as email when we're bringing in new members and new leaders into the group.
ARE YOU READY TO WORK TOGETHER TO MAKE MORE MONEY WITH
GENUINE EMAILS THAT DON'T SUCK AND DON'T SUCK UP YOUR TIME?
Make your email list work for you in just 5 weeks
Get online instruction, live feedback and support and a ROCKIN' email list that spreads the word of your business for just $240
Easy Emails for Building a Bold Brand
from Ashe Woodward and Yolopalooza
2019